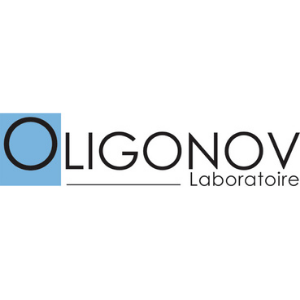 Research & Development One of the key driving forces for innovation
Research & Development are the linchpin of Oligonov's business. Oligonov researches and develops new active ingredients, novel galenic formulations that render nutrients more readily available and make products more effective. It regularly expands its portfolio of patents with these innovations.
The company is located in a technology park dedicated to nutrition and health in Saint-Brieuc, and is now recognised as a major player in the fields of dietary supplement formulation, cosmetics and the marketing of exclusive original ingredients either under its own brand or as a "white label" brand.
One of Oligonov's business activities is to undertake, on behalf of its French and international partners, all the scientific, industrial and regulatory developments required to launch a dietary supplement or a cosmetic product.
Quality and Certifications
Throughout the production process, we comply with the specifications defined with our client at the onset of the project. We carry out all the tests and analyses required on each batch and consider the traceability of what we produce as a priority.
Samples of each batch are kept in our sample bank. Oligonov is approved for the development of products complying with special Bio or Halal certification specifications, etc.
"Research & Development one of the key driving forces for innovation"
Research based on quality, traceability, performance
Oligonov, surrounded by an exceptionally rich marine environment, has created a range of dietary supplements and cosmetics based on algae, minerals and trace elements selected for their proven benefits and effectiveness. The biological availability of the active ingredients is a priority in our R&D unit.
Oligonov is also a partner in many research projects and cooperates with a number of world renowned teams and specialized companies.
The Oligonov-Laboratoire R&D team works in partnership with universities on a number of specific areas of research. The company is a member of the Brit Inov business cluster because it supports sustainable access to resources, innovation, safety, traceability, quality, objectivisation, and economic development. In its laboratories, Oligonov develops formulations either under its own established brands such as Plénilife®, Oligosphérine®, Kinosphérine ®, etc., or as white label brands with "full service" support for their customers.
An innovative range of products
Micellar sea waters
When it comes to cosmetics, micellar waters are on the front page of all the beauty magazines. Make-up removers and skin toners are on the way out as the trend moves towards cleaning your skin with as few products as possible. Micellar solutions that look just like water and feel just as fresh are now being adopted by all the major beauty product and para-pharmaceutical brands.
 The discovery that certain chemicals can harm your health by crossing the skin barrier has led scientists to offer natural, micellar solutions using plant-based tensio-active ingredients. Micellar water is a stable emulsion with molecules that lift all the oily particles (sebum, impurities, make-up, etc.) from the skin. These formulations require extremely pure water.
In its micellar waters, Oligonov uses very pure water obtained by low temperature desiccation of organically certified brown algae, especially Ascophyllum nodosum in minerals and trace elements. Water extracted from algae is complePhoney free of impurities. It is particularly recommended for sensitive or intolerant skins, for its soothing properties. They can also be used to fortify the skin by reinforcing its natural defences and tolerance.

Slow release microgranula
Kinosphérine®,
The fat blocking agent with three times more capturing power than chitosan.
Rapid action

Optimal bio-availability
Only becomes active in the presence of oils and fats
Perfectly tolerated.
Clinical trial available on request
OLIGOSPHÉRINE® slim 3,
Two marine extract polymers, a chitosan amino-polysaccharid and alginate salts, derived from a dietary-quality seaweed make up the outer envelope of these microgranules with a specific "dual shell" structure:
Natural origin

Authorised food quality
Gradual release
The active slimming ingredients: green tea, green coffee beans, and chitosan are protected when ingested.
Clinical trial available on request
Marine product range
Developed from marine ingredients:
Marine magnesium to combat irritability, tiredness and stress

An association of algae and marine plants to combat cellulite and help elimination  A marine collagen drink to combat signs of ageing skin.
 Many dietary supplement formulas are also available for our partners in the health sector (sight, cholesterol, antistress, memory, energy, etc.), in the beauty industry (antioxidants, sun creams, hydrating agents, etc.) and in women's care (feminine hygiene, bone loss, etc.).
Full service
Full service assistance
Oligonov provides support throughout the development of your products. They remain your sole partner and personally follow every stage, from product design through to market launch.
They can provide all the advice you need and remain in constant contact with your teams. This "full service" assistance means considerable time-saving for your project.
Throughout your project, Oligonov will provide the following support :
Scientific assistance
Innovative and competitive products, whether based on existing formulations or for customized products requested by the client. Formulations, organoleptic tests, quality control, analysis certificates, clinical studies.
Production assistance
Our industrial adaptability means we can offer a wide range of galenic formulations best suited to client needs. For the client, this means increased responsiveness and almost unlimited production capacity.
Regulatory assistance
Working in close cooperation with the client or with a specialized service provider, our services draft and certify all the required documentation. The pharmacist in charge of regulatory compliance approves the labelling. Administrative file, labelling assistance, posters, leaflets…
Logistical assistance
Export experience, transport documentation compliance.