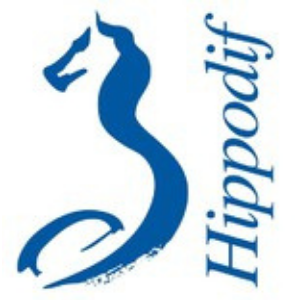 For racing and eventing horses
"Sea water therapy & aroma therapy Marine mud and active principles and essential oils"
Hydromassage care
Hydromassage is an effective form of treatment with mechanical, thermal and chemical benefits.
The mechanical effect is imparted by the pressure of the water jets, producing a soft but effective muscular stimulation.
The thermal effect is produced by the water temperature, which induces sweating, dilating of the skin pores and toxin elimination.
The chemical effect is obtained by penetration of the active ingredients, with water previously enriched by thermo-reducing marine muds.
Hydro-massage
The unique properties found in sea water and algae are put to use in this equine therapeutic treatment. It provides the equivalent of sea water therapy for racing and eventing horses. The package consists of:
a specially adapted equine hydro-massage system, complete with aerosol aroma therapy and light therapy devices.

additional marine-based products to go with the hydro-massage treatment, i.e. active elements designed to loosen the horse's muscles, give more energy and promote cellular health (marine solution and thermal therapy marine muds).
a device in the shower booth equipped with soothing blue spotlights and a stimulating red light.
Thermo-reducing marine muds
These are trace element-rich products designed to:
detoxify and purify the muscles, thanks to their stimulating effect on cellular activity

activate energy exchanges by accelerating the skin's metabolism
increase blood vessel dilation for better penetration of the active marine ingredients.
Feed additives
Soothing and immune system reinforcing concentrated marine solutions are recommended for respiratory tract stimulation. These are sea water concentrates, full of macro-elements (calcium, magnesium, etc.) and trace elements.
Essential oils
These are liquid nutritional supplements, based on 5° cider vinegar enriched with an essential oil complex (juniper, cinnamon, thyme, oregano, eucalyptus, cloves). They are used sprinkled over animal fodder. They facilitate digestion.
Cod liver oil
Cod liver oil on a plant substratum is a food additive used prior to oestrus and in critical growth phases. Cod liver oil gives equine epidermis a healthy sheen